Visiting Southport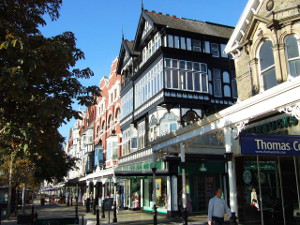 England is one of the best places to visit in the UK, and the scores of people who come from all across the world to experience it proves this fact. While cities such as London and Manchester are arguable two of the most popular places to visit, there is another city which deserves recognition: Southport. Southport is the 11th-most populous city in Northwest England. This city lies along the Irish Sea, on the coast. The town is quite close to another popular city called Liverpool. Interestingly, unlike many other cities in this region of England, Southport only sees moderate rain. The main environmental issue which is encountered in the city is flooding due to higher tides. Most people who visit the city love the mild coastal climate.
If you plan to visit Southport, then you must be aware of the outstanding examples of architecture that the city provides. There are some truly stunning marvels to behold if you just know where they are located. Some of these buildings include: Southport Town Gardens, Southport Pier, Kings Gardens, The Ribble Building, Promenade Hospital, Hesketh Park, The Round House and the Queen Victoria statue. The great thing about visiting these buildings is that most of them are available to the public. You do not have to schedule a time to visit, nor do you have to buy a ticket in advance.
Golf is another great aspect of visiting Southport. The famed Royal Birkdale Golf Club resides here. It is a course which is featured in the golf Open Championship, and players from all over the world boast about the course's challenges and natural beauty. Additionally, Southport is often referred to as England's Golfing Capital. The terrain is perfect for great golf courses, and there are plenty to choose from during your visit. Hillside Golf Club, Hesketh Golf Club, and the Links in High Park are huge tourist draws. If you plan to book a golfing trip, then you must do far in advance of your arrival, as all of these courses are quite popular.
The holidays are certainly the most popular times for tourists to make their way to Southport. However, if you plan to travel during the holidays, such as Christmas time, then you must make arrangements ahead of time. Take a look at websites which feature reliable hotel reviews. This helps to take some of the guess work out of finding a hotel which is right for you and your family. Check on promotional deals, especially those which cater to new travellers.
Sometimes visitors can find great deals on expensive suites, especially when cancellations occur. It also pays to take note of travel arrangements as well. Most visitors of Southport agree that it is best to book a hotel which is close to public transportation. Perhaps the most important step to visiting Southport is creating a great itinerary. Travel agents are great choices when it comes to planning a trip to the city. An agent can direct you toward accommodations to meet the needs of the entire family.