Events in Southport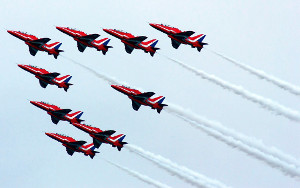 Southport, England, is a sprawling coastal town which features a prominent tourism industry. Golfing venues, fine dining, incredible architecture and nightlife make this city one of the most popular to visit. So, what should you do when there is so much to do, yet so little time to accomplish it? Most visitors plan ahead, and they allot money to specific events that they have in mind. Some events cost much more than others, so you must prioritise your trip. For example, if you happen to book your trip during the Open Golf Championship, you will be in competition with many golf spectators for available accommodations. However, there are plenty of free events that you can choose from as well.
Fireworks shows take place in many different parts of Southport. The fireworks shows which are put on are free to attend in most instances. Vast fireworks displays often light up the night sky to signify a new event or to celebrate a sports victory. Many of them coincide with other events as well. Motor shows draw people from all across the world. Classic cars and trucks can be found at these motor shows, and people travel from all over to get a glimpse of them. Sometimes there are auctions which allow the public to bid on these classic cars. Car enthusiasts will find this to be an excellent activity choice.
If you take part in international business, then Southport is a great place to schedule conferences. Global businesses often use the city as a staging point for important business deals. One of the reasons why the city is an excellent choice for business, is that it provides top-notch convention centres. These centres have excellent technology which allows you to make presentations to large groups of people. Refreshment areas and other accommodations make Southport an ideal location for business owners.
Fine dining is another great aspect of Southport, England. You can find more expensive and classy restaurants, or small pubs which are kid-friendly and casual. Greek and Italian restaurants often line the streets of certain areas. In addition to these restaurants, there are plenty of opportunities to experience excellent seafood dishes. Most of the seafood which is offered comes from the coastal regions of the city. If you are lucky, you might even find a restaurant which allows you to know the secrets to making their best dishes. Regardless, all of these options offer a great taste of the UK.
A trip to Southport is simply not complete without a trip to the local bars and clubs. English ales are some of the best tasting beers that you could imagine. They go great with a hamburger and a side of pub fries. Additionally, many of the best bars and clubs feature soccer matches. Liverpool is a city which is close to Southport, and it hosts one of the most popular English Premier League teams. Attending a bar while the game is being played is one of the most exciting aspects of a trip.