Things To Do In Southport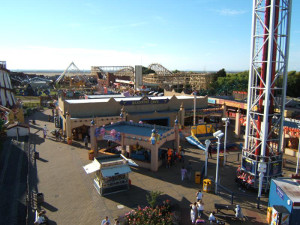 One of the most entertaining and rewarding travel destinations in all of the UK, is Southport, England. Those who have visited this city boast of the beauty that it projects, since it is on the coast of England. People travel from far and wide to take part in many different activities that the town affords. However, the tricky part is deciding which activities to do during your visit. If you do plan to book a trip to Southport, it is a good idea to book a stay of at least 2 weeks. This ensures that you have the time to experience many different aspects of the city before you have to leave. Let's take a look at some of the things that you should do during your visit.
If you love nature, then you must visit one of the many nature preserves located throughout Southport. One of the best places to visit is Formby Beach. Formby Beach is ideal for large families. There are plenty of spaces for public parking, and great picnic areas as well. However, the hallmark of the beach is its extremely high set of sand dunes. These dunes allow you to achieve great panoramic views of the Irish Sea. Another favourite activity that people enjoy at Formby Beach, is relic hunting. The erosion at the beach often reveals ancient human and animal footprints, as well as other items of interest. The best times to investigate these areas is low tide.
Golfing is arguable the biggest draw for many people who take business or pleasure trips to the city. Public golf courses include Formby Golf Resort and Spa and Hesketh Golf Club. The Formby Resort is highly popular, because it not only accommodates golfers, but it also provides plenty of entertainment for wives and children. The golf courses in Southport are challenging and scenic at the same time. Some of the holes feature breathtaking tidal views in which the water crashes into large rocks. Wind direction often makes the courses challenging, so it pays to take note of the weather before going golfing.
The Southport Theatre and Convention Centre is a place in which you will find countless opportunities to experience live entertainment. Concert promoters love to book gigs at the centre because of the acoustics. There are refreshment and reception areas located here as well, and this serves to provide comfort for everyone who visits. The best thing to do is to check for plays and musical acts before you book your trip. Most of these acts are scheduled online, so you can book your trip around them, if you so choose.
Lastly, the Eco Visitor Centre and Environmental Building provides a fascinating look at proper waste management. It also provides an educational opportunity fir students who value sustainable energy practices. Seminars are frequently held to promote clean living practices, and to open up the public's eyes regarding the best ways to use energy resources while cutting down on harmful pollution.